Champion Elite 260 DC Welder and AC Generator
DC welder and AC generator in one powerful package. Combining a 260-amp DC welder with an 11,000-watt generator, the Champion Elite 260 is ideal for farm, general construction, and emergency power applications. Designed for stick welding with quick and easy arc starts, it also performs general scratch-start DC TIG. Unit is capable of producing power while welding so you can run other jobsite tools, such as lights or grinders, simultaneously. Engine is warranted separately by the engine manufacturer.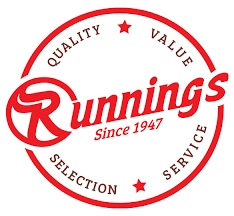 2-in-1 design: 260-amp welder and 11,000-watt generator.
You get a welder and generator for about what you would pay for just a generator!
Portable and compact: Just over three feet long and weighs less than competitive units.
Kohler engine: Has a 12-gallon fuel tank and low oil pressure shutdown.
Dependable engine conserves fuel and provides long operation before refueling.
More weld output: Provides 15 percent more power for DC stick welding than a 225-amp welder/generator.
Easier maintenance: Help maintain scheduled routine oil servicing (every 100 hours) and other preventative maintenance.
Quick-set amperage control: Easy to set up and start welding.
Rugged door panel: The rugged hinged door panel protects the receptacles and output studs.
Auto idle: Machine has greater fuel savings and reduced noise.
Hobart 5/3/1 industrial warranty: Five-year warranty on transformers, stabilizers and main rectifiers; three years on generators, PC boards and drive systems; and one year on guns (MIG, plasma and TIG torches).
$3,499.99
Online Price
Online price may differ from your local Runnings store price
More Information

| | |
| --- | --- |
| Product Name | Champion Elite 260 DC Welder and AC Generator |
| Clearance | No |
| Brand | Hobart |
| UPC | 715959677226 |
| ISPU Only | No |
See Availability of this product in stores.