Home Fresh Extra Egg Layer Crumble, 50LB
Home Fresh® Extra Egg layer is a 16% protein, high energy, calcium-fortified grain diet formulated specifically to support egg production in layers. As a complete, balanced diet, no additional nutrient supplementation is required. A natural choice for eggproducing hens.
NutriVantage® Nutrition Optimizer® – a researchdriven
supplement designed to help birds derive
optimum nutrition from their diet.
Complete and Precisely Balanced Nutrition –
optimum levels and ratios of nutrients help support
and maintain overall health.
High Energy and Low Fiber – whole grain-based
diets support optimal growth and development.
Prebiotics and Enzymes – multiple enzymes and
a proprietary hydrolyzed yeast, aid in maintaining
healthy digestion for sustained nutrient digestibility.
Marigold extract – natural color enhancer for bright
yellow yolks.
Essential Amino Acids – quality protein is essential
for growth and development, reproduction and
support of healthy skin and feathers.
Phytase – increases availability of phosphorus,
calcium and energy to the bird.
**PRODUCT ONLY AVAILABLE IN OUR NORTHEAST STORES**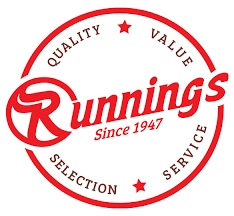 $20.49
Online Price
Online price may differ from your local Runnings store price
More Information

| | |
| --- | --- |
| Product Name | Home Fresh Extra Egg Layer Crumble, 50LB |
| Clearance | No |
| Manufacturer SKU | 6458 |
| UPC | 639139016660 |
| ISPU Only | No |
| Package Size | 3 lbs. |
| Store Pickup | Yes |
See Availability of this product in stores.