Traeger Ironwood 650 Wood Pellet Grill
Fire up the Traeger Ironwood 650 Wood Pellet Grill and start elevating your craft.  WiFIRE® puts a world of flavor at your fingertips by allowing you to control your grill from anywhere using the Traeger App. Built to last, the D2® Direct Drive helps the grill maintain precise temperatures with its industry-first brushless motor.  Super Smoke Mode and the Traeger Downdraft Exhaust®System deliver superior wood-fired flavor, while double-sidewall insulation keeps the grill running consistently and efficiently, even in cold weather. Get ready to enjoy more flavorful meals right away when you start cooking on the Ironwood 650.
WiFIRE® Technology
D2 Direct Drive
D2 Ironwood Controller
Super Smoke Mode
Double Side-Wall Insulation
Traeger Pellet Sensor
TurboTemp, Meat Probe
All-Terrain Wheels
Porcelain-Coated Grill Grates
Grill Tool Hooks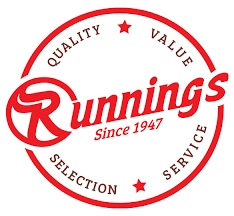 $1,199.99
Online Price
Online price may differ from your local Runnings store price
Only 5 left
More Information

| | |
| --- | --- |
| Product Name | Traeger Ironwood 650 Wood Pellet Grill |
| Clearance | No |
| Manufacturer SKU | TFB65BLF |
| Brand | Traeger |
| UPC | 634868933202 |
| ISPU Only | No |
| Store Pickup | Yes |
See Availability of this product in stores.